Clients and Experience

• IBM – built and tested internally used financial and cost system. IBM ranks 9 on the
Fortune 500
listing
• Rockwell Collins Avionics – developed, configured, programmed and implemented cost designs for cost planning, cost estimation, cost collection, profit analysis and financial statement reporting tools. Rockwell Intl ranks 421 on the Fortune 500 listing.
• Raytheon – Aircraft Systems and Missile division –developed and implemented approach for cost planning, actual cost collection, and profitability analysis reporting tools and methods. Raytheon ranks 107 on the Fortune 500 listing.
• SAP LABS – SAP AG's software Research and Development Labs: managed and developed rapid-implementation technology that currently supports a 10 billion dollar mid-market business segment.
• SIEMENS – developed an entire Oracle and SAP based corporate planning methodology and implemented a long term strategic corporate planning tool. SIEMENS had 2003 revenue of $87 Billion and 400,000 employees.
• Textron Defense Systems – led and furnished the cost and financial accounting consulting team of industry experts, identified and provided software consulting experts for divisions. Textron ranks 194 on the Fortune 500 listing.
• Other:

⁃
Big Eight Financial Auditing

⁃
Program and Project Management for other information technology

⁃
Strategic Planning, Business Continuity, New product analysis, sales forecasting, new product industry planning, annual and long range budgeting/planning, standard cost modeling, variable/fixed costing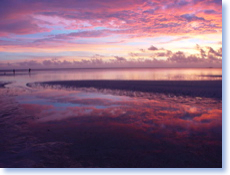 © 2007 Solution Host. All Rights Reserved. IBM, Oracle, SAP, Rockwell Collins, Raytheon, Siemens, and Textron are registered trade/servicemarks of the respective companies.